Keynote Speaker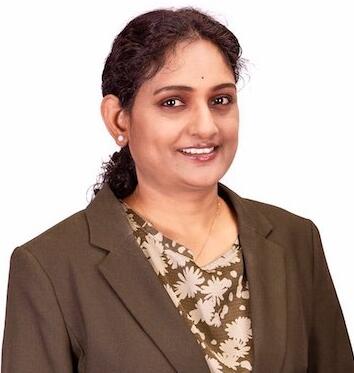 Dr. Komali Kantamaneni
Senior Coastal Scientist and Environmentalist, Senior Research Fellow, School of Engineering, Theme Lead- GRACE, Co-Chair – Race Equality Net Work, University of Central Lancashire, Preston, England. PR1 2HE, United Kingdom, Visiting Professor of VIT (India)
---
Speech Title: Climate Change and Coastal Hazards Vulnerability Assessment by Using Remote Sensing and GIS: Integrated Approaches
Abstract: Coastal regions are vulnerable to extreme weather, such as storms, which incur significant costs to coastal societies. As a consequence of climate change, coastal communities are increasingly at risk from sea level rise and increased storm intensities. Rapid large-scale coastal infrastructure development, frequent strikes of intensive natural disasters, and temperature fluctuations increase coastal vulnerability. Therefore, to inform coastal zone management, coastal vulnerability assessments with respect to present and predicted climate change scenarios are important.
This keynote talk will emphasize the importance of integrated and interdisciplinary approaches in assessing climate change impacts on coastal regions. Also, this talk will explore how novel procedures and methodologies (Remote Sensing and GIS: Integrated Approaches) can be used to evaluate vulnerability on a global scale. Furthermore, this talk highlights the research findings from our funded projects that have significantly contributed to our understanding of coastal vulnerability and management. These findings offer the valuable acumens into the interactions between coastal hazards and climate change, and the impacts on coastal communities
Biography: Komali Kantamaneni is a SENIOR coastal scientist and environmentalist. Her research focuses mainly on coastal vulnerability, natural disasters, natural hazards, climate change, water infrastructure and GIS mapping.

Currently working as a Senior Research Fellow at University of Central Lancashire (UCLan) United Kingdom. She is also a Co-Chair for the Race Equality Net Work, and Theme Lead for GRACE -an Interdisciplinary Research Centre. She is also s Academic Board Member.

She is also Honorary Senior Research Fellow of UCL (Dept of Civil, Environ &Geomatic Eng), and Visiting Professor of VIT (Vellore Institute of Technology), India.

Komali completed her PhD at the University of Wales Trinity Saint David, Swansea, UK, entitled Assessing coastal vulnerability: development of a combined physical and economic index. Her research produced, for the first time, a combined vulnerability assessment based on physical science parameters and economic drivers. She holds a MSc in Environmental Sciences and a BSc in Biology. Her academic background gives her different perspectives, and she engages with interdisciplinary and multidisciplinary projects such as coastal and water infrastructures, natural disasters, risk assessment and management.

Dr. Kantamaneni played a key role in establishing UN- RSO (Regional Support Office) at UCLan. UCLan is the only one base for UN-RSO in the UK.

She is a Principal Investigator for 4 projects including British Council and Newton fund and GCRF (Global Challenges Research Fund). Also a Co-Investigator for several international projects.

She is widely published and organised international conferences/webinars. She has been an plenary/keynote and invited speaker and presenter at many major and prestigious international conferences and evaluator for various coastal and maritime research projects. She also chaired several international conferences.